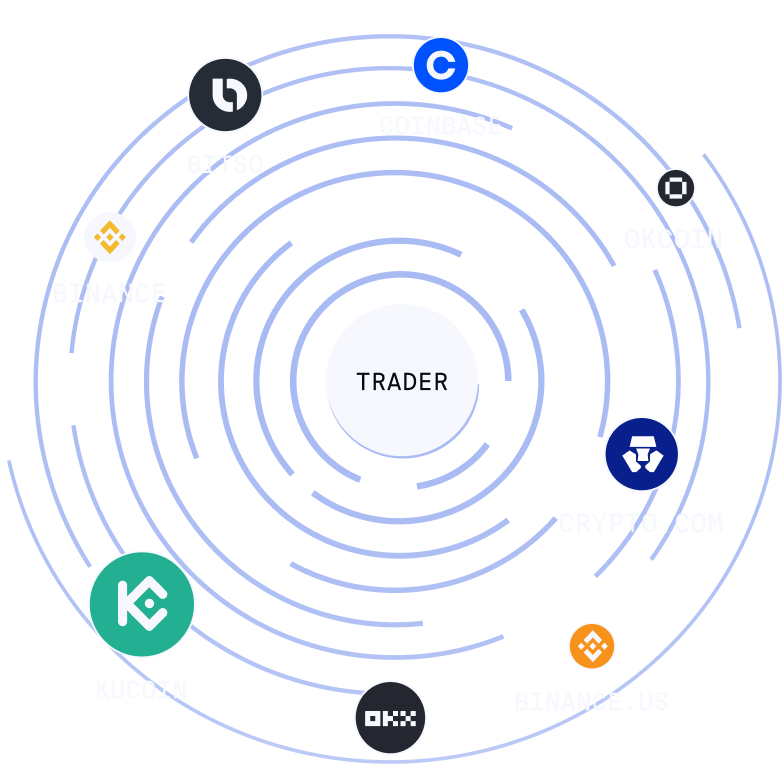 Apifiny connects traders to exchanges
.
For all types of traders
.
Institutional Traders, Hedge Funds, OTC Desks, VIP Retailers
Global price discovery, deep liquidity, and institutional grade compliance.
Quant Traders, Multi-Exchange VIPs
Swiftly execute global, multi-exchange trading strategies with a single set of APIs.
Investors
Increase ROI from the synergy of Apifiny's trading, mining, and market making businesses.
Market Makers
Easily hedge BTC with global price discovery, deep and predictable liquidity, and no taker fees.
Our data speaks for itself
Why Apifiny?
.
+30
BPS
Average performance against VWAP
99.9
%
Uptime since January 1st, 2020
31
States
With Money Transmission License